Traditions is truly a unique restaurant located in Granite Springs, NY,  at the northern end of Westchester County. We offer an American gourmet with a touch of Italian cuisine. Perfect for a romantic evening with a loved one, to a night out for martinis with the girls, or a family gathering in a private dining room. Traditions 118 restaurant is a "tradition" in the making.
---
Tradition's is the proud winner of…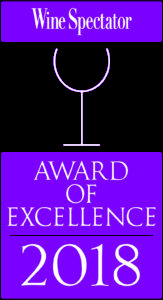 ---
– Gift Certificates Now Available –

Upcoming Events
THANKSGIVING DAY FEAST
Thursday, November 22nd
Reservations starting at noon – Menu Coming Soon….
DJ DANCE NIGHT
Friday, November 2nd – Music Starts at 10 pm Come see what all the talk is about!
Reservations required for dinner
Hudson Valley RESTAURANT WEEK
Tuesday, October 30th through Sunday, November 11th
$32.95 – Three Course Dinner
Dinner Only – Not Available on Friday and Saturdays
VIEW MENU HERE
Reservations
COME AND ENJOY THE HOSPITALITY & FOOD AT